From small things, big things grow.
Let's write the future together
We're on a mission to regenerate the world, one action at a time. By planting one seed today, we give it a chance to grow into something great tomorrow. SproutWorld's award-winning plantable pencils and makeup liners are just one small example of what's possible when we think with a more sustainable mindset.
While we don't expect a single pencil or makeup liner to change the world, we do believe that our second life products can inspire people to adopt more sustainable ways of living through simple everyday actions. Things we can all do. Because, by taking small conscious steps, together we'll make a greater positive impact.
The natural choice
Our circular design plantable pencils and makeup liners are made with sustainability and social responsibility in mind. Sourced from natural products and producing minimal waste and emissions, they are carbon neutral – and have a second life as plants.
We can all make more sustainable choices. Replacing plastic pens with wooden pencils is a practical way to reduce waste. By planting the pencil stub after use, you're taking positive action to give a pencil a new and beautiful purpose.
Blooming with personality
What makes our pencils extra special is that you can personalize them with your own text and your choice of seeds. From carnations and forget me nots to cherry tomatoes and spruce trees, you can pick a plant to match your message or mood.
Add a name, message, date, or event to give it that personal touch. Or you can select one of our themed pencil packs, that come with inspiring quotes inscribed on the pencils. Choose from Happy Bee, Spread the Love, Mindful Thoughts, Teacher and Plant a Tree editions.
New Edition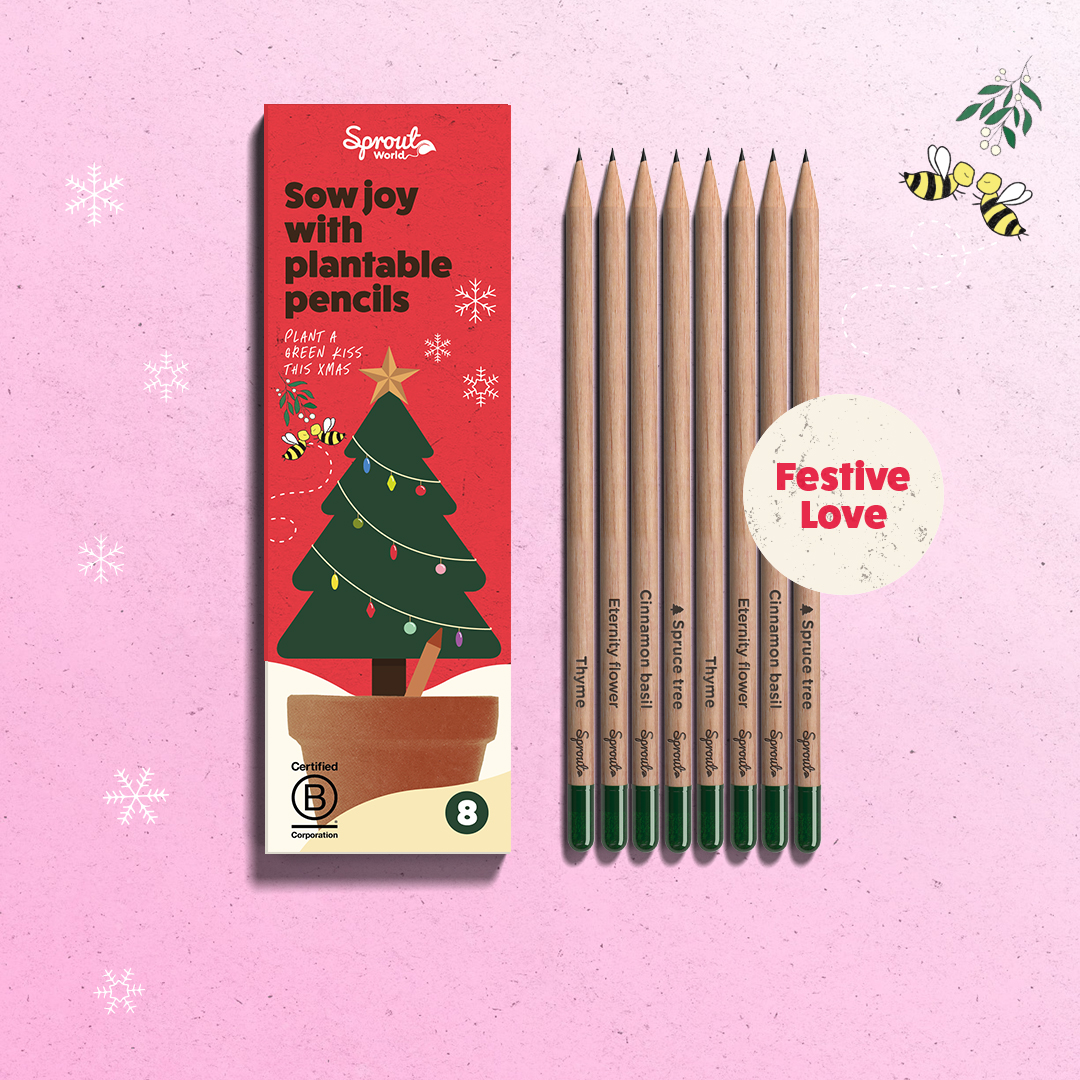 Shop now