From small things, big things grow.
Breathe new life into your promotional products
SproutWorld is the company behind the world's only patented plantable pencils. Simply plant our pencils after use to give them a new life as flowers, herbs and even trees. These award-winning products can be customized to suit your marketing needs. With their original circular design, our pencils promote a simple idea – that if a plant can blossom from the stub of a pencil, imagine what else is possible when we think with a more sustainable mindset.
While we don't expect a pencil to change the world, we believe our second life products can inspire businesses to adopt more sustainable and circular business practices. And encourage people to embrace the idea that when we all take small steps in the right direction, together we can make a greater positive impact – and be a force for good. Because, by planting one seed today, we give it a chance to grow into something great tomorrow.
Plastic-free, minimum waste, circular design
The promotional items you choose should reflect your company values. Our second life products show how a simple item like a pencil can play its part in the circular economy. Use them to help you raise awareness of your green initiatives and reflect your care for our planet.
With many businesses and customers looking at how they can be more sustainable, small things can speak volumes. Plastic and disposable gifts feel out of step in today's world. Our plastic-free, minimum waste, plantable pencils offer a fresher, greener alternative – giving you maximum brand impact and minimal environmental footprint.
A fresh way to promote your company
The pencil that becomes a plant. Our unique, eco-friendly pencils are a great icebreaker. You'll be surprised how one simple feature can start a thousand different conversations. Simple and fun, our blooming pencils will draw positive attention to your brand. Hand out your customized pencils in the office, at your next meeting, trade show, event or conference, or give them out as business cards.
We have different options to suit the size of your order. Choose from our standard packages, custom solutions (over 400 pcs) or order personalized pencils online (under 400 pcs). Take a look at our catalog to see our product range.
Give them the personal touch
We have a range of different options depending on your needs. Choose from standard engraved or printed pencils with logo and/or text, or design your own single cards, sleeves, or boxes. You can choose our standard design or customize the pencils with your choice of logo, message, and even image.
New Edition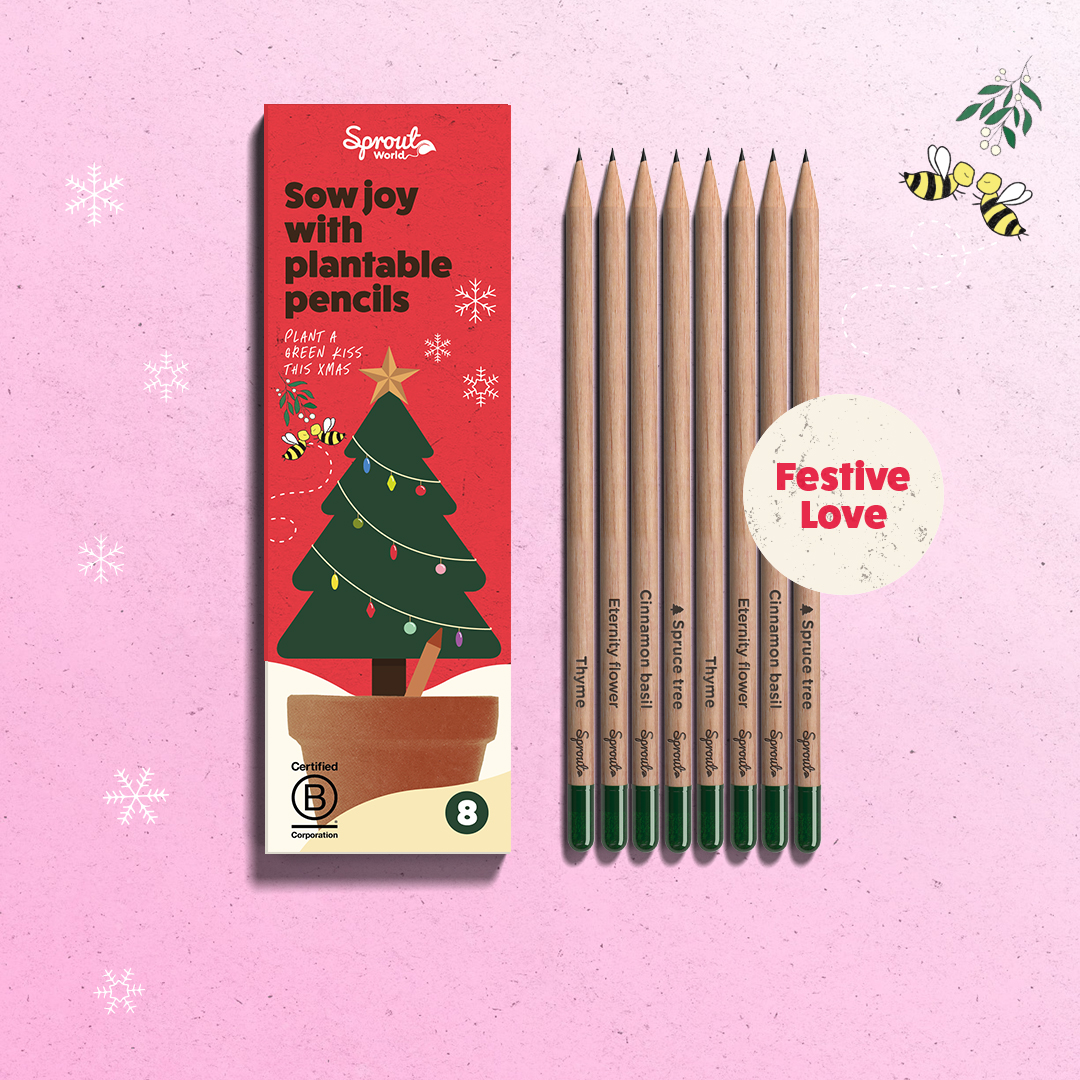 Shop now